Sliding Shower Doors Completed By Clearwater's Top Pros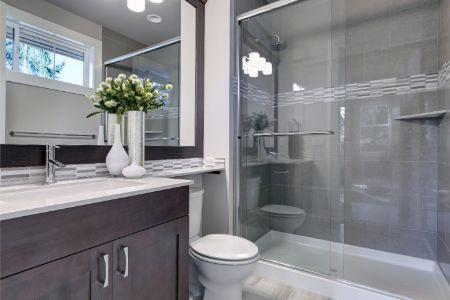 There are many fantastic choices when it comes to shower enclosures, and one of the most popular options available on the market are sliding shower doors. These versatile doors work in a wide variety of bathrooms, and as the number one glass company for Clearwater and the surrounding communities, you can feel good about your choice to work with the team of experts here at Pinellas Glass Inc. From helping you choose a seamless design to the installation process and everything else in between, you can always count on us for top quality work at an affordable price point.
We'll provide a world class customer experience from beginning to end, so give us a call at 727-953-6526 today to get started on scheduling your initial consultation. We just know you'll love the results when you choose our sliding shower doors service for your property!
Pinellas Glass Inc: The Number One Sliding Shower Glass Installer
When it comes to installing sleek and functional glass sliding shower doors for your Clearwater home or business, it's always best to go with the pros here at Pinellas Glass Inc. Working with a top quality glass company ensures that your new shower door is installed properly. It's very important that your door is fitted and aligned properly, since a misaligned door can cause issues further down the line. Our team will be there for you every step of the way to make sure that your new shower door looks and feels flawless.
Looking for another one of our fantastic custom shower enclosure services? We also provide top of the line frameless shower doors for a seamless design!
The Many Great Advantages Of A Glass Sliding Shower Door
Arguably the most important factor to consider is the size of your bathroom. A spacious bathroom has a lot of options when it comes to custom enclosures, but a smaller or narrow bathroom can still accommodate a gorgeously designed door. When it comes to smaller bathrooms without a lot of clearance space, a sliding glass door is ideal.
Another great advantage of sliding shower doors is the seamless look and feel they offer. In many cases, a sliding shower door can be frameless, which leaves nothing obscured. It creates a very cohesive look with the rest of your bathroom as well, making the space more comfortable overall. And when you choose a sliding door with larger handles, they can double as a towel hanger for better functionality.
IF YOU WANT A CUSTOM GLASS ENCLOSURE IN CLEARWATER OR SURROUNDING AREAS, GIVE PINELLAS GLASS A CALL TODAY!