Pinellas Glass Inc: The Number One Glass Tabletops Specialist Serving Clearwater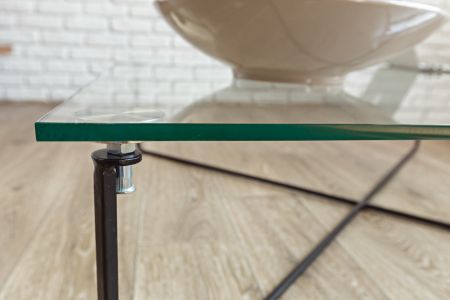 When it comes to creating custom glass tabletops that look and feel absolutely flawless, look no further than the experts here at Pinellas Glass Inc. We're the number one glass company for Clearwater properties, and we would love an opportunity to work with you and your home or business. A custom glass tabletop offers an incredibly sleek look and feel, and our team creates some of the most stunning tabletops available on the market to date.
If you're ready to get started on making your dreams a reality, give us a call or fill out our handy online service request form today. We know you'll just love the results!
Custom Cut Glass For Gorgeous One-Of-A-Kind Tables
No matter what your vision may be for your Clearwater home, the team here at Pinellas Glass Inc provides gorgeous custom glass tabletops that suit a wide variety of styles and personalities. Finding the perfect piece of glass for your table can be tricky on your own, but our team has streamlined the entire process to make it that much easier. We can cut the glass to your exact specifications and even design from scratch if you have a unique vision in mind.
We don't just stop at tabletops when it comes to our glass expertise! If you're looking for another beautiful and functional custom piece, why not check out what we can do with glass shower doors?
The Many Fantastic Advantages Of Glass Tabletops
So what exactly are the benefits to custom glass tabletops? Here are just a few reasons to consider this type of table for your Clearwater property:
Glass tabletops offer a very sleek look and feel all around. Glass tables already provide a gorgeous aesthetic, and when they're custom made, they're cut to perfectly suit your individual tastes! They also create the illusion of extra space, which is ideal for smaller spaces.
Glass is lower maintenance and easier to clean than wood. Whether you're using water or a glass cleaner, a glass tabletop is pretty easy to clean in order to get that gorgeous streak-free shine. Wood can be easily damaged by water rings and more, making glass lower maintenance overall.
Custom glass tabletops come with many different options for you to choose from. From size and shape to color and textures, we can help you truly customize a table that looks flawless from each and every angle!
IF YOU WANT A CUSTOM GLASS ENCLOSURE IN CLEARWATER OR SURROUNDING AREAS, GIVE PINELLAS GLASS A CALL TODAY!