Why You Should Choose A Professional Glass Company For Installation, Replacement, And More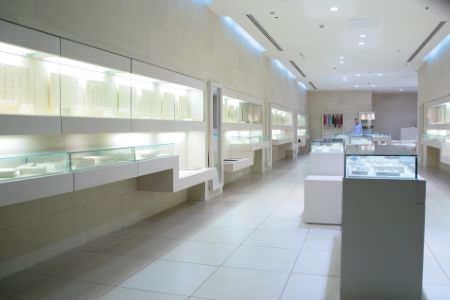 If you've been looking into installing or replacing large glass pieces like shower doors, mirrors, or even glass tabletops, then working with a professional glass company is always the best way forward. Glass is gorgeous and so much can be done with it when it comes to both beauty and functionality, but it's also delicate. A pro that regularly works with glass will know the very best ways to handle it throughout the installation process, saving you from having to deal with all the hassle and frustration of doing it yourself.
Working With A Pro Makes The Entire Process A Whole Lot More Streamlined
A professional glass company will have many guidelines in place to make installing or replacing a glass door, mirror, or tabletop a much more streamlined process overall. From the initial consultation to the end result, a pro contractor will help you make the very best decisions for your home or business. You can certainly try to install a large mirror or shower door yourself, but it can be tricky to get the best possible result if you're not used to these types of tasks. Working with an expert ensures that the job gets done right the first time, and you'll have more time to focus on the other aspects of your life.
Hiring An Expert Leaves Much Less Room For Costly Mistakes
Simply put—glass is incredibly delicate. Trying to install glass shower doors or commercial mirrors yourself is never a good idea if you're not used to handling large glass objects since it is very easy to accidentally drop them and cost yourself a fortune for another new replacement. Even if the glass doesn't get broken through the process of installation or replacement, you may not have the know-how to install the piece correctly, and that can lead to cracking or other damage later on.
All in all, it's best to work with a pro because:
It saves you time, money, and overall frustration in the long run
It ensures that the installation or replacement process goes as smoothly as possible
It renders the very best results
Let the team of experts here at Pinellas Glass Inc help you with all of your glass needs and so much more. To inquire about glass door, tabletop, or mirror installation and replacement, give us a call at 727-953-6526 or fill out our online service request form today!
IF YOU WANT A CUSTOM GLASS ENCLOSURE IN CLEARWATER OR SURROUNDING AREAS, GIVE PINELLAS GLASS A CALL TODAY!